Published: 17 May 2022

17 May 2022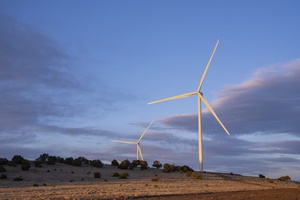 GE Renewable Energy has announced Sierra, its newest onshore wind turbine platform designed specifically for the North America region. The 3.0-3.4 MW turbine features a 140-meter rotor and is offered with a variety of hub heights, including a <500' option.
Sierra also includes GE's two-piece blade, designed to improve logistics, installation and serviceability. The business has currently received more than 1GW of orders for the turbine platform. Sierra is built on the legacy of GE's 2 MW platform. The Sierra platform launched with two prototypes, one in Lubbock, TX and one in Kamataka, India, with more than a year of successful run time on each. Sierra turbines will be manufactured at GE's Pensacola, FL manufacturing facility, with a significant portion of its components manufactured in North America. The 68.7m two-piece blades are manufactured by both LM Wind Power and TPI.