Published: 07 April 2022

07 April 2022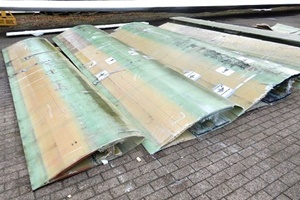 In collaboration with the Institute for Energy, Recycling and Environmental Protection (IEkrW) at Bremen University of Applied Sciences, the Fraunhofer Institute for Wind Energy Systems IWES is developing comprehensive concepts aimed at making it possible to recycle and reuse rotor blades considerably better in the future.
The aim of the "Concept for recycling and reuse of rotor blades made of plastic composite materials" project – KoReNaRo for short – is to set up an economically feasible disposal strategy allowing as high a recycling quota as possible and thereby enabling a sustainable circular economy. The project is being funded to the tune of €150,000 in the scope of the German Federal Ministry of Education and Research's (BMBF) "Research for Sustainable Development – FONA3" program and was launched in October 2021. The funding is currently for the conceptual design of a demonstration system. A decision will then be taken on whether implementation should be funded in a second phase.