Published: 12 February 2021

12 February 2021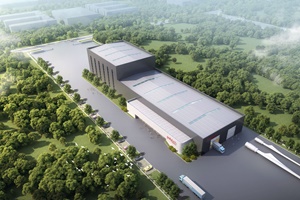 PolyTech has initiated the establishment of a test centre in China, which will be the company's first testing facility outside of Denmark. The test centre will specialise in performing lightning tests by using extra high-voltage and high-impulse currents to simulate all stages of a lightning strike.
The centre will also handle smaller tests on sub systems, parts and components. All tests will be performed in accordance with the newest IEC standards. The test center will be established in Jiangsu Province, north of Shanghai. It will be part of the Sheyang Port Economic Development Zone. The opening of the facility is expected in Q2 2022. The facility will be 150 metres long and will have a 24 metre high ceiling to be able to test long blades and large nacelles.
PolyTech is also looking into pursuing other business areas at the facility related to blade services. These include leading edge protection installation, blade sensor instrumentation, and blade repairs and improvements.