Published: 12 August 2020

12 August 2020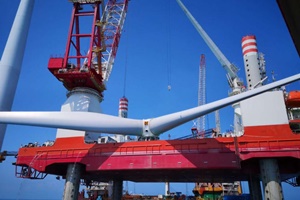 Ming Yang Smart Energy (MYSE) has reached 1000MW installed capacity of offshore wind turbines. MYSE achieved the milestone at the Nanpeng Island 400MW Offshore Wind Project owned by China General Nuclear Power Group.
The project features 73 MySE5.5-155 wind turbines. The company's order backlog for offshore wind turbines is currently 5.94GW.