Published: 06 August 2021

06 August 2021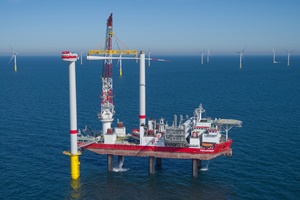 With next generation offshore wind farms almost upon us, Jan De Nul Group is selling the Jack-Up Installation Vessel Taillevent. The sale includes the vessel only, with the crew deployed to other Jan De Nul vessels.
The decision to sell is a result of the rapid change in future offshore wind component sizes, requiring larger and custom-designed installation vessels during construction. Jan De Nul Group has already new vessels under construction including the Voltaire, a jack-up vessel, and the floating installation vessel Les Alizés, as well as an extension of the cable-laying fleet with the acquisition of the Connector.