Published: 23 September 2016

23 September 2016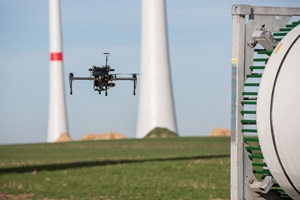 The Nordex Group has formed a partnership with Lufthansa Aerial Services (LAS) for drone-supported inspection of its wind turbines.
For Nordex Service customers this offers additional possibilities for continuously monitoring the status of rotor blades. LAS is a new division in the Lufthansa Group and belongs to Lufthansa Consulting GmbH. It offers the commercial operation of drones and related data management for the inspection, measurement and monitoring of infrastructures. Wind energy is one of the industrial sectors on which LAS focuses.