Published: 20 March 2017

20 March 2017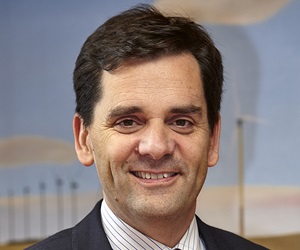 Nordex has appointed José Luis Blanco to succeed Lars Bondo Krogsgaard as CEO of the company. Since the merger in April 2016 of Nordex and Acciona Windpower José Luis Blanco has been the Deputy CEO and COO.
Previously, he was CEO of Acciona Windpower for more than 4 years. Before joining Acciona Windpower, José Luis Blanco spent 15 years at Gamesa holding different senior management positions, at various divisions including Wind USA, Solar, Engineering, Offshore and Commercial departments. He has more than 20 years of experience in the wind turbine industry. José Luis Blanco will lead the company together with the Management Board members Christoph Burkhard (CFO) and Patxi Landa (CSO).