Published: 22 September 2016

22 September 2016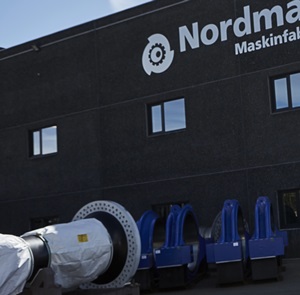 The Danish machineworkshop Nordmark Maskinfabrik is investing more than 100 million Danish kroner in the establishment of a new factory in Cuxhaven, Germany. The company has just signed a multi-year supplier agreement with Siemens in the North German port. The new factory will consist of approximately . 5,000 square metres productions facilities.
Once the factory is ready, it will employ about 35, primarily German, employees. However, during the start-up phase, Danish manpower will be necessary in order to ensure quality, technology transfer, and knowhow. The establishment of the new Cuxhaven facility will not have consequences for Nordmark's Danish activities in Sæby, Skagen, and Hedensted respectively.In connection with establishing the Cuxhaven facility, Factory Manager Jens Karkov Jakobsen from the Hedensted department enters the group of owners for the new German company. Jens Karkov Jakobsen has a background in managing a wind turbine manufacturer in Bremerhaven. The new factory in Cuxhaven is scheduled to open in 18 months.