Published: 12 August 2020

12 August 2020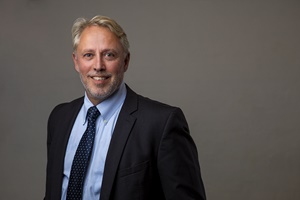 58-year-old Anders Søe-Jensen, the former head of both Vestas Offshore Wind and most recently GE Offshore Wind has been appointed CEO of Bladt Industries. After almost three years in charge, Klaus Steen Mortensen has decided to step aside as CEO due to a chronic but not life-threatening heart condition.
Facts: 2019 in brief
The result for the year totalled minus DKK 42m after tax as a result of a technical write-down concerning a pending arbitration case.
Excluding one-off costs relating to the pending arbitration case, the gross result totalled DKK 86m.
Revenue at Bladt Industries rose by 49% thanks to a range of activities despite the negative effect from the postponement of the Vesterhav Nord and Vesterhav Syd offshore wind farms.
During 2019, Bladt Industries expanded its workforce of both hourly paid and permanent staff while also extending its production facilities.
To support Bladt's growth ambitions, Bladt's owners increased its equity capital by DKK 150m via a capital injection.