Published: 06 February 2017

06 February 2017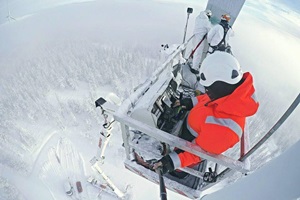 Bladefence's parent company, Finnish skylift company Janneniska Oy, has made a multimillion euro investment to Bladefence in order to support the market expansion in Canada. Bladefence opened an office in Toronto, Ontario in 2016, bringing its expertise in wind turbine blade repairs and maintenance in cold climate to the Canadian market.
Combining the aerial platform access with repair methods, the company provides maintenance service and can operate in challenging weather conditions. The new investment allows further expansion to the market, and brings two more 90-meter aerial platform units to be used in wind turbine blade service operations, as well as in other industries.