Published: 31 August 2017

31 August 2017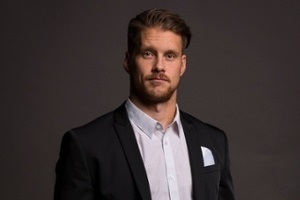 Bladefence has announced the appointment of Pentti Iso-Markku as the new Managing Director of Bladefence Oy, effective September 1st, 2017. Bladefence's current Managing Director Ville Karkkolainen will focus on Canadian market and North American business development.
After graduating with a Master's degree in Finance, Business Law and Economics from Lappeenranta University of Technology in 2011, Pentti joined Varma Mutual Pension Fund as a Portfolio Analyst tracking Varma's international investment portfolio. Before joining Bladefence he was the founder and CEO of GRNT Finance in Finland.
Related Articles
Bladefence and Posion Energia Oy have signed a blade maintenance contract for the company's wind farm in Posio, Finland.   The wind farm will be commissioned in 2015, and the contract will cover the m ...Windtech International - Windtech International is the worldwide information magazine for the wind energy industry. It provides the ideal forum for the promotion and explanation of new products, techniques and applications. This trusted and well-respected source of information is read regularly by an increasing readership