Published: 10 July 2019

10 July 2019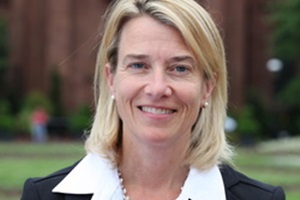 The American Wind Energy Association (AWEA) has announced the hire of Laura Smith Morton to lead policy and regulatory efforts for the U.S. wind industry's emerging offshore sector.
Morton will lead AWEA efforts in close coordination with the Association's member companies to resolve permitting and regulatory challenges impacting offshore wind projects in development and facilities in operation. Key issues in Morton's portfolio include offshore wind leasing and the Bureau of Ocean Energy Management regulatory process, multiple-use compatibility with other ocean users, environmental impacts, and others.
Morton has more than 10 years of experience in offshore wind policy and regulatory issues, both as an attorney and through senior roles at the Department of Energy (DOE), Council on Environmental Quality, and the National Oceanic and Atmospheric Administration. Most recently, Morton served as a consultant to companies and non-profit organisations.