Published: 10 July 2019

10 July 2019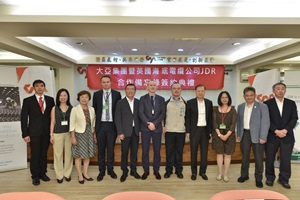 JDR Cables has signed a Memorandum of Understanding (MOU) with Taya Group, an electric wire and land cable manufacturer in Taiwan.
Under the agreement, the two companies will collaborate on localisation opportunities on future renewable energy projects in the area, with a specific focus on building a Taiwanese offshore wind supply chain. As a result of the signing, both companies will discuss areas where localisation can take place and where they can best support each other.