Published: 04 June 2013

04 June 2013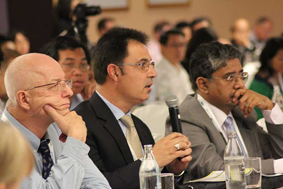 While the market in China shows a slowdown, other Asian countries (particularly in Southeast Asia) are experiencing a surge of interest in wind power. This was evident at Clean Power Asia 2013, held on 29–30 April in Bangkok, Thailand. The conference, which was attended by around 200 participants, offered a range of specialised sessions on renewable energy developments. Windtech International joined the event as a media partner.
By Joost Siteur, Asia Representative, Windtech International
Keynote presentations were delivered by representatives of Thailand's Ministry of Energy, as well as energy agencies and utilities in Indonesia and the Philippines. Each of these countries has considerable potential for utility scale wind farms and has instituted targets and incentives for renewable energy development.
Market Developments
Thailand is clearly ahead in renewable energy development in the region, with a stable regulatory framework and tariff regime in place for several years. In recent months two utility scale wind farms started commercial operation, with a total capacity of 207MW, the largest in Southeast Asia so far. The projects are located in the northeastern part of the country, an area with strong potential for wind power. They were developed by the Thai company Wind Energy Holding.
At the conference, Mr Nopporn Suppipat, founder and CEO of Wind Energy Holding, shared his experiences in developing the projects. He emphasised the importance of careful site selection, considering not only wind conditions but also land-use classification and grid availability. He also stressed that it is crucial to develop good relations with the local community, noting that several power plants in Thailand have been stalled by strong local community opposition. The company is developing additional wind farms in the area and aims to have a total installed capacity of 1GW by 2020. Recent data from the Thai energy authorities shows activity by several other wind developers, with 215MW expected to start commercial operations soon, and a further 2,500MW under development, well above the target of 1,200MW by 2021 as set by the government.
Opportunities and Barriers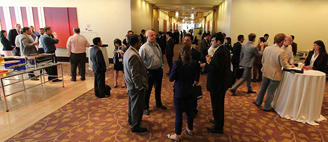 Other Asian countries are also showing positive developments, as noted in the presentation by Mr Naveen Raghavan Balachandran, Senior Director for Business Development & Public Affairs at Vestas Asia Pacific. Compared to five years ago, many Asian countries now have promising policy and regulatory frameworks for renewable energy, including attractive feed-in tariffs. As in Europe and North America, countries are moving towards greater energy security, seeking protection from price shocks and supply disruptions of fossil fuels. Despite these positive developments, several barriers hamper the widespread development of wind power in Asia; these include political risks, delayed implementation of announced incentives schemes, lax regulatory enforcement and limited industry consultation by governments leading to unfavourable regulations. These barriers limit access to affordable financing for wind in the region. Nevertheless, when carefully developed, there is good potential for further wind development and, on average, wind power generation is projected to grow 4% per annum in Asia this decade.