Published: 01 August 2022

01 August 2022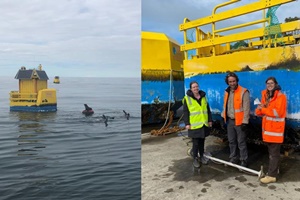 After two and a half years collecting data at sea, two wind measurement devices – called floating LiDARs – have returned to dry land.
Wind data collected confirms that the proposed project area for the Star of South offshore wind farm experiences strong and consistent winds and is a suitable location for generating electricity from the wind. The LiDARs were towed safely back to port and assessed by marine specialists to see what has grown on the buoys during their time on the water. This provides extra data for the team to understand the local marine environment.