Published: 16 June 2021

16 June 2021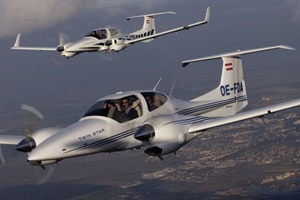 SSE Renewables and Hi Def Aerial Surveying have recently completed a 24-month aerial survey programme as part of the proposed Berwick Bank and Marr Bank offshore wind farms. The survey consisted of 300 hours of flight time, across 5,000 square km. The survey, undertaken by HiDef Aerial Surveying, involved 4 aircraft flying simultaneously, once a month, for 24 months.
Each aircraft is equipped with high definition camera equipment that captures live footage and is then assessed by ornithology and marine experts. So far, the team have analyzed over 15 million images following the survey and successfully documented the habits of over 338,000 birds and over 2000 marine mammals. The proposed Berwick Bank and Marr Bank wind farms would be located in the outer Firth of Forth, over 49km and 40km, respectively, from the East Lothian coast. The Berwick Bank project is expected to be 2.3GW and comprise of up to 242 offshore wind turbines. Marr Bank is projected to be 1.85GW.