Published: 14 June 2022

14 June 2022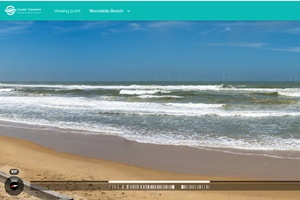 BlueFloat Energy and Energy Estate, the developers of the Greater Gippsland Offshore Wind Farm have released their visual simulation for the project. The Greater Gippsland Offshore Wind Project is a 1.275 GW project that will use fixed foundation technology and will be located between 10-30 kilometres off the Gippsland Coast of Victoria.
The simulation (available on the project website https://www.greatergippslandowp.com.au/) was produced by PlainConcepts, a company specialising in the use of a 3D graphics development engine that uses physically based renders to create a unique level of realism. The resulting visual simulation allows the public to see how the 85 turbines will look from five points off the Gippsland Coast of Victoria, both during the day and at night.