Published: 08 July 2022

08 July 2022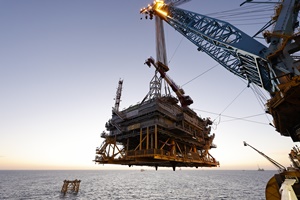 Ailes Marines, a company wholly owned by the Iberdrola group, has announced the installation of the offshore substation at the Saint-Brieuc offshore wind farm in Brittany, France.
This installation was carried out by the Saipem 7000, a large lifting vessel, owned by Saipem. The substation was installed in two stages. After the installation of the jacket foundation on its 4 piles, the topside was installed on its foundation during the night of 6 July.
The foundation of the electricity substation is 63 metres high and weighs a total of 1,630 tonnes. The topside is 55 metres long, 31 metres wide and 23 metres high, with a total weight of approximately 3,400 tonnes.
Smulders (a subsidiary of Eiffage Métal) carried out the engineering and manufacturing of the jacket foundation and the steel structure of the topside. Equans designed and equipped the low voltage electrical part of the topside, including the auxiliary systems and the integration of the medium and high voltage equipment supplied by GE Grid Solutions. Technicians from Equans and Smulders will work on the OSS to commission it.
Once operational, the fully automated substation will be remotely controlled and monitored. The substation will collect the electricity produced by the 62 wind turbines by raising the voltage through power transformers. The electricity will then be transported by Réseau de Transport d'Electricité (RTE) via two export cables with a voltage of 225 kV. The connection by Réseau de Transport d'Electricité (RTE) of the electrical substation to the export cables to the mainland will be operational before the installation of the wind turbines planned for 2023.