Published: 16 August 2022

16 August 2022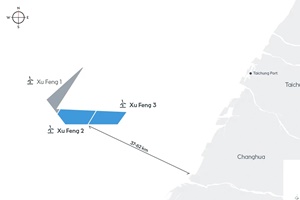 Taiwan's Environmental Protection Administration (EPA) has approved the Environmental Impact Assessment for Ørsted's Xu Feng 2 and 3 offshore wind projects.
The projects are located 37-62 kilometres off the coast of Changhua County and have a total potential capacity of up to 1.5 GW. Ørsted will continue developing the projects with the final capacity subject to turbine layout optimisation, restrictions from related regulations and the auction result of the Zonal Development Phase.