Published: 24 July 2017

24 July 2017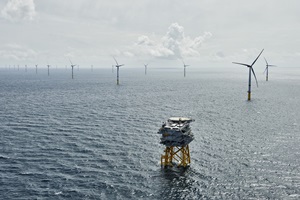 The offshore wind farm Sandbank with an installed capacity of 288MW is now officially inaugurated. On July 23, 2017, Vattenfall and Stadtwerke München (SWM) officially put the offshore wind farm Sandbank, which is located 90 kilometers west of the island of Sylt, into operation.
Sandbank is the second project (after Dan Tysk), that Vattenfall and Stadtwerke München have now realised together. The project gives both companies a combined portfolio of 576MW of installed capacity. The investment costs for the Sandbank offshore wind farm are around € 1.2 billion. Vattenfall holds a 51% stake in Sandbank Offshore GmbH while Stadtwerke München holds a 49% stake.