Published: 02 July 2018

02 July 2018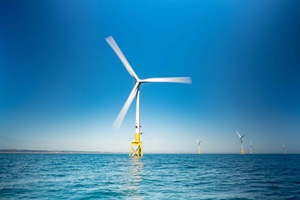 The European Offshore Wind Deployment Centre (EOWDC) generated power for the first time on Sunday, July 1. Power from the offshore wind farm, developed by Vattenfall, is being successfully exported to the National Grid from the first of the 11 turbines to go live.
Power from the turbines at the EOWDC is being exported through, two 'strings' of 4km export cable with a capacity of 66kV. Overall, just over 21km of cabling has been installed from the EOWDC to Blackdog substation.