Published: 31 March 2023

31 March 2023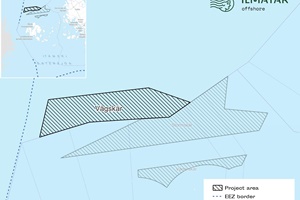 Ilmatar Offshore has been granted a survey permit for the new 1.2 GW offshore wind project area Vågskär in the Finnish Exclusive Economic Zone (EEZ).
The project area, called Vågskär is located in the southern part of the Bothnian Sea, about 65 kilometres west of Uusikaupunki, and about 30 kilometres north of Åland. Vågskär has a potential installed capacity of 1.2 GW, based on 15 MW turbines.
Ramboll Finland is contracted for the environmental impact assessment, and studies are underway. Technical and environmental studies will be conducted in the project area in 2023 and 2024. According to the preliminary schedule, the EIA work for Vågskär will be finalised in mid-2025.