Published: 28 August 2020

28 August 2020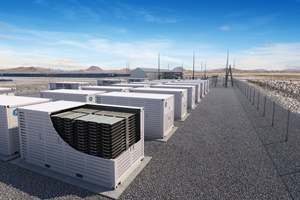 GE Renewable Energy has announced that it has been selected by Wykes to deliver a 25MW multiple hour duration Energy Storage Systems, to be integrated with Wykes' Solar PV plant at the Chelveston Renewable Energy Park, in the United Kingdom.
The site currently operates with 60 MW of solar energy and 26 MW of wind energy, featuring GE's 2.85 MW onshore wind turbines. Wykes will use GE's Reservoir Energy Storage technology to add another 60 MW of solar capacity, for a total of 120 MW of solar and 146MW from the park.