Published: 14 July 2021

14 July 2021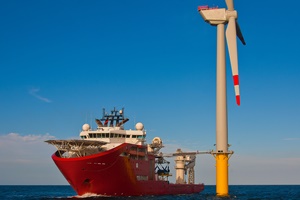 Alpha, a Sparrows Group company, has been awarded a contract to undertake turbine platform modifications in support of a new walk-to-work system at a UK east-coast offshore wind farm.
An integrated team from Alpha and Sparrows will manufacture and install push-on plates, access gates and handrails to 88 turbine platforms as well as the A-deck platforms on each of its two substations. Once completed, the modifications will enable motion compensated gangways from offshore support vessels to be safely connected to the platforms, allowing maintenance technicians to walk directly from the vessel to the turbine. Manufacturing activities are already underway at the Group's facility in Aberdeen with installation on-site at the wind farm scheduled to take place later this year.