Published: 14 July 2021

14 July 2021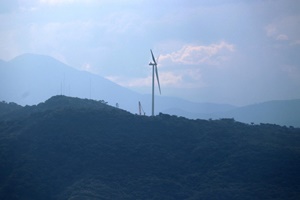 Tracia Network Corporation has commissioned the Ventus Wind Project, El Salvador's first wind farm, with the support of ArcVera Renewables' services applied from prospecting through development and financing.
Located in Metapán, El Salvador, the 54MW Ventus wind farm comprises 15 Vestas V136-3.6 turbines. ArcVera provided prospecting analysis and advisement to support the project's bid into El Salvador's energy auction, high-resolution mesoscale/microscale modeling, and energy assessment array energy production optimisation and field micrositing meteorological tower recommendations and inspection, varied owner's engineer services including turbine manufacturer questions, power performance testing advisory services and a bankable wind energy resource assessment report.