Published: 11 April 2017

11 April 2017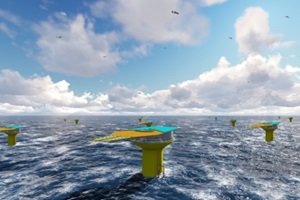 E.ON has committed to invest in the development, and if successful, construction and operation of a demonstration site in County Mayo in Ireland. In parallel, E.ON has entered into a collaboration agreement with Ampyx Power as the first user of the upcoming test site to test their 2MW Airborne Wind Energy System.
The investment in a test site and the associated collaboration with Ampyx Power marks E.ON's second commitment in the airborne wind energy domain. In 2016, E.ON invested in the Scotland-based airborne wind energy start-up company Kite Power Systems.