Published: 17 August 2017

17 August 2017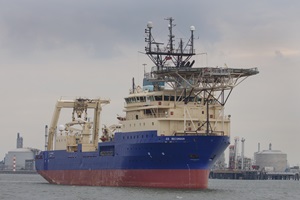 Global Marine Group (GMG) has been awarded a contract from E.ON to install a fibre optic cable at the 400MW Rampion Offshore Wind Farm, under construction 13 kilometres off the coast of Sussex, UK.
Upon completion the cable will run from the shore to an offshore substation, providing a communication link. CWind, which is part of the GMG, will execute the contract. The installation will centre on a 96-fibre armoured cable supplied from Hexatronic, installed by the CS Recorder using the Hi-Plough to ensure appropriate cable protection in the hard chalk seabed. The installation is expected to be completed later this month.