Published: 10 February 2017

10 February 2017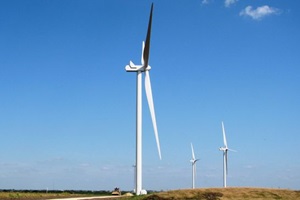 Duke Energy Renewables has completed its large-scale wind power plant in Oklahoma, the 200MW Frontier Windpower Project. The wind facility, located in Kay County, east of Blackwell, became operational in late December 2016, and increases Duke Energy Renewables' U.S. wind capacity to 2,300MW.
City Utilities of Springfield, Mo., is purchasing the power from the Frontier Windpower Project under a 22-year agreement. Amshore US Wind provided development support for the project, and Wanzek Construction was the contractor. Vestas supplied 61 V126-3.3 MW turbines for the site.