Published: 01 September 2020

01 September 2020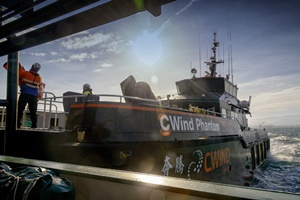 CWind Taiwan has announced that it has been awarded a contract by wpd to provide a crew transfer vessel (CTV) at the YunNeng wind farm during the two-year construction phase starting this June.
CWind Taiwan will deploy its CTV, CWind Phantom, to support the crew transfer for the construction works, at the 80 turbine-site, which is expected to generate 640MW upon completion. CWind Phantom was imported and reflagged in 2019 by CWind Taiwan.