Published: 26 July 2021

26 July 2021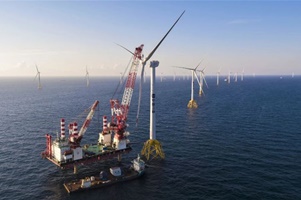 China Three Gorges Renewables (CTG) has announced that its Shaba offshore wind power project has seen its installed capacity exceeding 1GW.
With five planned phases, the Shaba Project, located in Yangjiang, Guangdong Province, will have a total installed capacity of 1.7GW. CTG will install 269 offshore wind turbines, 3 offshore substations, and connect the wind farm to the onshore grid using 220 kV submarine cables.