Published: 18 December 2020

18 December 2020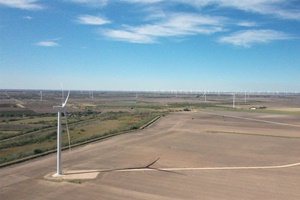 Acciona has begun the process of energising wind turbines at La Chalupa in Cameron County, Texas, USA. When fully operational, the wind farm will be Acciona's largest US asset at 198 MW.
The project is equipped with 63 Nordex AWP 3150 wind turbines. They have a rotor diameter of more than 400 feet and are mounted on steel towers with a hub height of about 300 feet. The project includes the construction of an 11-mile high-voltage line to send the power generated to the grid. The electricity will be sold on the ERCOT-South Texas wholesale market.