Published: 02 December 2021

02 December 2021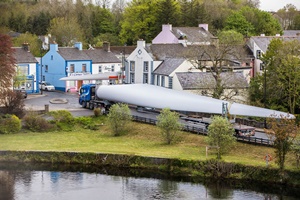 Octopus Renewables Infrastructure Trust (ORIT), managed by Octopus Renewables Limited, has commissioned the Nordex Group to supply twelve N133 turbines for the Cumberhead wind farm in Scotland.
The turbines will each be operated in an optimised mode of 4.165 MW. The order also includes a contract for the maintenance and servicing of the turbines with a term of 25 years. The 50 MW Cumberhead wind farm is located in the county of South Lanarkshire, Scotland. Construction works on site have already commenced and are on-track for the wind farm to be fully operational by the end of 2022.