Published: 29 March 2023

29 March 2023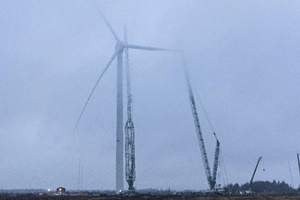 Siemens Gamesa's SG 14-236 DD offshore wind turbine prototype has delivered its first power to the grid. The turbine is installed at the Danish national test centre in Osterild.
The turbine has a capacity of 14MW, a rotor diameter of 236 metres and a swept area of 43,500 square metres. The blades have been produced at Siemens Gamesa's facility in Aalborg, Denmark. The SG 14-236 DD is expected to be commercially available in 2024.