Published: 28 March 2019

28 March 2019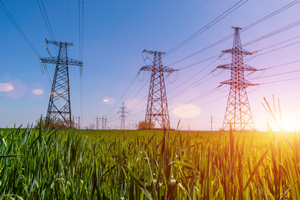 DNV GL has been selected by the Norwegian transmission system operator, Statnett to provide electrical design services for the development of a new composite high-voltage transmission tower.
The project is part of Statnett's Research and Development programme 'Lean Line', which is designed to build power lines in a safer, faster and cheaper way, to enable easier integration of renewable energy from remote locations into the European power grid. Statnett will be among the first companies in the world to develop composite towers for 420kV high-voltage overhead lines. Traditionally, composite towers have been utilised for systems between 110 and 150 kV systems. As part of the project, DNV GL will provide assistance to Statnett in developing a new electrical design, adhering to specific Norwegian requirements and aspects.