Published: 01 October 2018

01 October 2018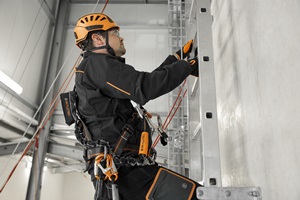 With its Claw Line steel cable fall-arrest system, Skylotec offers a new solution for fall protection on ladders. The system can be installed on existing structures or on ladders. It can also be adjusted to suit specific on-site requirements.
The Claw Line is certified according to the latest EN 353-1:2014+A1:2017 standard and approved for stainless steel cables with a diameter of 8 mm. The system is based on a stainless steel cable guide; easily traversable intermediate brackets fix the cable and prevent any disruptive displacements.