Published: 04 May 2017

04 May 2017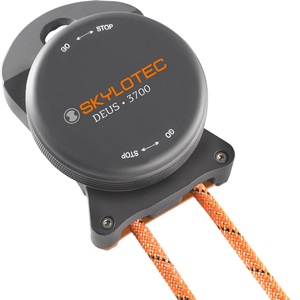 Skylotec has introduced small, lightweight rescue devices with a centrifugal brake, which can be worn on the body along with Personal Protective Equipment (PPE) against falls and are ready to use in an emergency.
The "Deus 3700" has a fire-resistant rope and can therefore be used even in extreme situations. It works up to a height of 180 metres and the maximum load is 140 kilograms.