Published: 13 June 2022

13 June 2022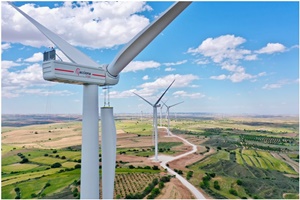 BladeRunner, the crane less blade replacement system developed by Nabrawind, has been used to execute a demonstrator manoeuvre for Acciona Energía in Aragon (Spain), consisting of the uninstallation and installation of a brand new Nordex N149 blade.
The operation was part of Acciona Energía's strategy to identify new solutions for wind turbine installation and maintenance for the upcoming generation of turbines. This was BladeRunner's first operation with blades over 20 tones and 70 meters.