Published: 23 July 2021

23 July 2021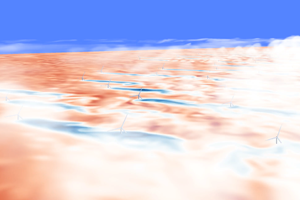 GE Renewable Energy has announced that it has entered into an Joint Development Agreement (JDA) with Whiffle, a Netherlands-based weather forecasting technology firm, for application of Whiffle's ultra-fine atmospheric Large Eddy Simulation (LES) modeling for GE's wind energy applications.
Whiffle's LES weather modeling uses high performance computing systems for forecasting and wind climate analysis. Through the JDA, GE will leverage Whiffle's technology to optimise wind turbine siting, ultimately enabling improved AEP for customers.