Published: 29 May 2019

29 May 2019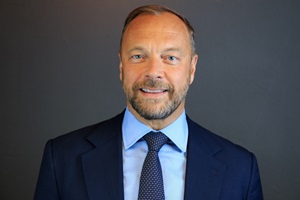 The Board of Directors of Siemens Gamesa Renewable Energy appointed Alfonso Faubel as the company's new Onshore Business CEO, effective July 29. Faubel, who has 30 years' experience in the automotive and energy industries, joins Siemens Gamesa from Sentient Science, where he was chief revenue officer of energy and president of Europe.
Previously, he worked for Alstom-General Electric as senior vice president, global sales & marketing, based in Switzerland, and as senior vice president of the Alstom Wind Business, responsible for all activities related to Alstom's onshore and offshore wind business. Faubel will replace Mark Albenze, who assumed this position on a temporary basis, in addition to his role as CEO of the service business unit. Albenze will now continue in his role as service CEO.