Published: 01 May 2020

01 May 2020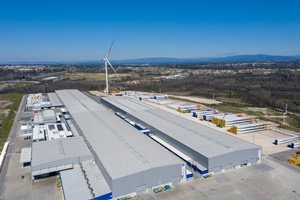 Siemens Gamesa Renewable Energy has announced the final acquisition of all shares in Ria Blades, the business entity which owns and operates the onshore wind turbine blade production plant in Vagos, Portugal, as well as other additional assets required to operate the facility. The completion of this acquisition means that the company has fully completed the acquisition of select assets from Senvion.
The integration of the Onshore European Service assets and Intellectual Property (IP) begun in early January 2020. The Onshore European Service unit acquisition added approximately 9 GW in service fleet in 13 European countries, bringing the total serviced fleet to around 69 GW globally. The total purchase price for Senvion's selected assets, including the manufacturing facility in Vagos, the Onshore European Services assets and IP is € 200 million.