Published: 08 September 2022

08 September 2022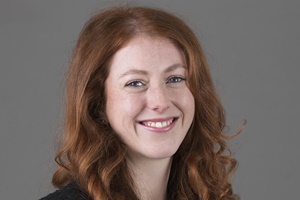 Industry body Scottish Renewables is broadening its range of services by introducing an expert team to support Scotland's renewable energy supply chain and those transitioning into the industry from other sectors such as oil and gas.
The Energy Transition and Supply Chain Team will work closely with the existing and emerging renewable energy supply chain to support Scottish Renewables' members and supply chain businesses with ambitions to work in areas including onshore and offshore wind, low-carbon heat and green hydrogen.
The team at Scottish Renewables will liaise with the UK and Scottish Governments to help these businesses, particularly Scottish SMEs, as they look to move across to work on the renewable energy projects the industry will need to reduce carbon emissions, re-shape its workforce and reach climate targets.
In a newly-created role, Scottish Renewables has appointed Emma Harrick as Head of Energy Transition and Supply Chain. Emma specialises in supply chain engagement, stakeholder management, policy, business development and marketing.