Published: 15 March 2021

15 March 2021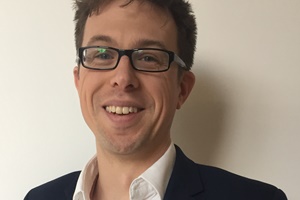 Scottish Renewables, the voice of Scotland's renewable energy sector, has announced the appointment of its new Chair. Adam Morrison, Project Director for Moray West Offshore Wind Farm at Ocean Winds, has been elected by the organisation's Board and will serve as Chair for a three-year term.
Adam replaces Rob Forrest, Chief Executive of renewable energy developer GreenPower, who had chaired the organisation since 2018. Adam previously served as a co-opted member of Scottish Renewables' Board in 2018 before re-joining in 2020. Adam has two decades of experience across the renewable energy industry, initially working in the wave and tidal sector before moving into onshore wind and then offshore wind.