Published: 14 May 2018

14 May 2018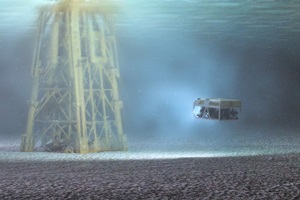 The company has attracted backing from three UK-based investment houses, Green Angel Syndicate, Cambridge Angels and Bristol Private Equity Club. The funds will see Rovco bring its latest inspection technology to the global energy market, and grow its headcount from 10 to 30 employees within the next year.
Following two years of research and development activity, the new technology will begin field trials this month. The system has been developed to manage the increasing complexity of subsea operations, using real-time 3D vision and AI data analysis. To meet an increased market demand for subsea inspection around offshore windfarms, pipelines and cables, Rovco also plans to add three new ROVs to its fleet within the next six months.