Published: 05 October 2017

05 October 2017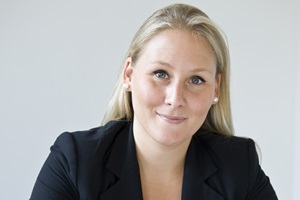 The Renewables Consulting Group (RCG) has announced the expansion of its team with the addition of Emilie Reeve to the firm's London office as an Associate Director. Prior to joining RCG, Ms Reeve spent 7 years as part of the Carbon Trust's Offshore Wind team where she was responsible for managing the Offshore Renewable Joint Industry Programme (ORJIP).
In addition to this role she also led the Carbon Trust's international offshore wind activity, working with governments and businesses to accelerate the development of offshore wind in US, Taiwan and Japan. Ms Reeve has a MSc. Marine Ecology and Environmental Management from Queen Mary University London, and a BSc. Marine Biology from University of Aberdeen. She is also a Certified Expert in Climate and Renewable Energy Finance via The Frankfurt School of Finance and Management.