Published: 15 November 2017

15 November 2017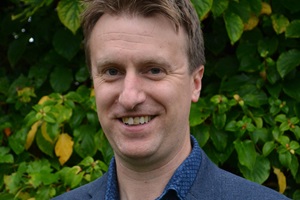 The Renewables Consulting Group (RCG) has announced the addition of Dan Bacon to the firm's London office as Principal. Dan is an experienced renewable energy consultant, engineer, and project manager.
With experience in the delivery of engineering and project management services to a range of clients across European and wider international markets, Dan has experience in leading the technical elements of offshore wind projects, including concept design studies, specification and requirements development, project economic analyses as well as managing due diligence assignments. Most recently, Dan was employed as a development engineer at Renewable Energy Systems (RES), where he worked for 7 years. Earlier in Dan's career he was a project engineer for Garrad Hassan and Partners providing technical services to the wind energy market. Dan has a MEng in Engineering Design from the University of Bristol, with a focus on aeronautical engineering and aerodynamics.