Published: 12 January 2021

12 January 2021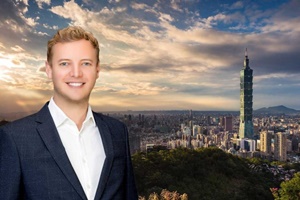 OWC has appointed Tom Whittle to its newly created role of Asia Pacific regional director. In 2018, OWC opened its first Asia Pacific office in Taiwan. Today, the company also has offices in South Korea and Japan and has also been involved in project developments in Vietnam.
Tom's remit is to continue growing the company's existing teams and establish new offices to support wind developers locally. Tom Whittle, previously OWC's country manager in Taiwan, has worked as a project director, project manager and package manager on a number of offshore wind projects in the UK, Europe and Asia. He has experience in project development, floating wind, interface management, site investigations, foundation installation, cables installation and offshore construction. Whittle is also OWC's floating wind lead and sits on the floating committee of the World Forum Offshore Wind.