Published: 26 March 2021

26 March 2021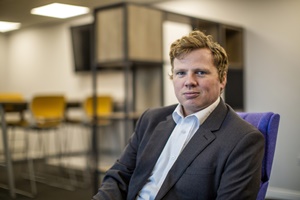 Ashtead Technology has created a new role to head up its increasing activities in renewable energy. The integrated underwater technology and services company has appointed Scott Stephen to oversee the firm's growing presence and enhance its service offering to support the global renewables market.
Based at Ashtead's recently opened Thainstone technology centre in Aberdeenshire, UK, Mr Stephen has been promoted to the role after four years with the company latterly as an asset integrity business development manager and formerly as NDT sales manager. The firm has in recent years been diversifying into the renewables market where its equipment fleet and engineering skills developed to support the oil and gas industry are also suited to the requirements of offshore wind developers' installation and operations and maintenance (O&M) work.