Published: 08 June 2021

08 June 2021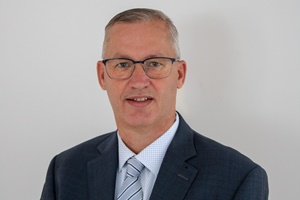 Leeward Renewable Energy (Leeward) has announced that Willem van der Ven has been named Chief Operating Officer. Mr. Van der Ven reports to Jason Allen, Leeward's Chief Executive Officer, and assumes leadership of field and energy services, asset management, EHS, fleet procurement, operational engineering, control center and data analytics.
Mr. Van der Ven has worked in the energy business for more than 25 years, with 18 years of experience in renewables. His previous experience includes overseeing the management, project execution and P&L of renewable energy facilities, providing leadership in business strategies and evaluating and executing acquisitions and divestments. He most recently served as VP, Power Operations for Enbridge and also held senior leadership roles at Atlantic Power Corporation, KR Wind and Suzlon Energy.