Published: 23 February 2022

23 February 2022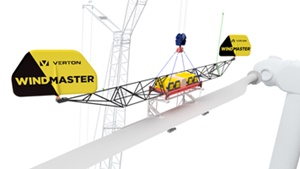 Verton and The Crosby Group have announced an expansion of Verton's load orientation technology in North America. As a partner and Master Distributor of Verton products for the Americas, The Crosby Group has invested in additional units for deployment in the United States and Canada, as well as key team members to support the growing business.
Verton's load orientation solutions include Everest 6, SpinPod 7.5 and SpinPod 30, a modular load orienting system for a broad range of working load limits. The Crosby Group services include land-based and offshore energy, construction and infrastructure, cargo handling and towing, marine, mining, and transportation.