Published: 19 November 2020

19 November 2020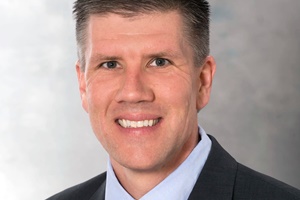 Leeward Renewable Energy has announce that Jason Allen has been promoted to the position of CEO, effective November 1. Mr. Allen has been acting as interim CEO since February 2020.
He joined the company in 2017 as its Chief Operating Officer. Before joining Leeward, Mr. Allen served as Vice President of Operations – Power at AltaGas and had operational and P&L responsibility for their North American generation fleet. Mr. Allen also worked in several executive roles while working for Duke Energy Corporation for over 20 years. At Duke he served as Vice President, Fossil Hydro Operations Carolinas West, Senior Vice President Environmental Health and Safety, Vice President Duke Energy Renewable Operations, and numerous other positions within the corporation. He holds an MBA from Northwestern University's Kellogg School of Management and a Bachelor of Science degree in Electrical Engineering from University of Cincinnati.